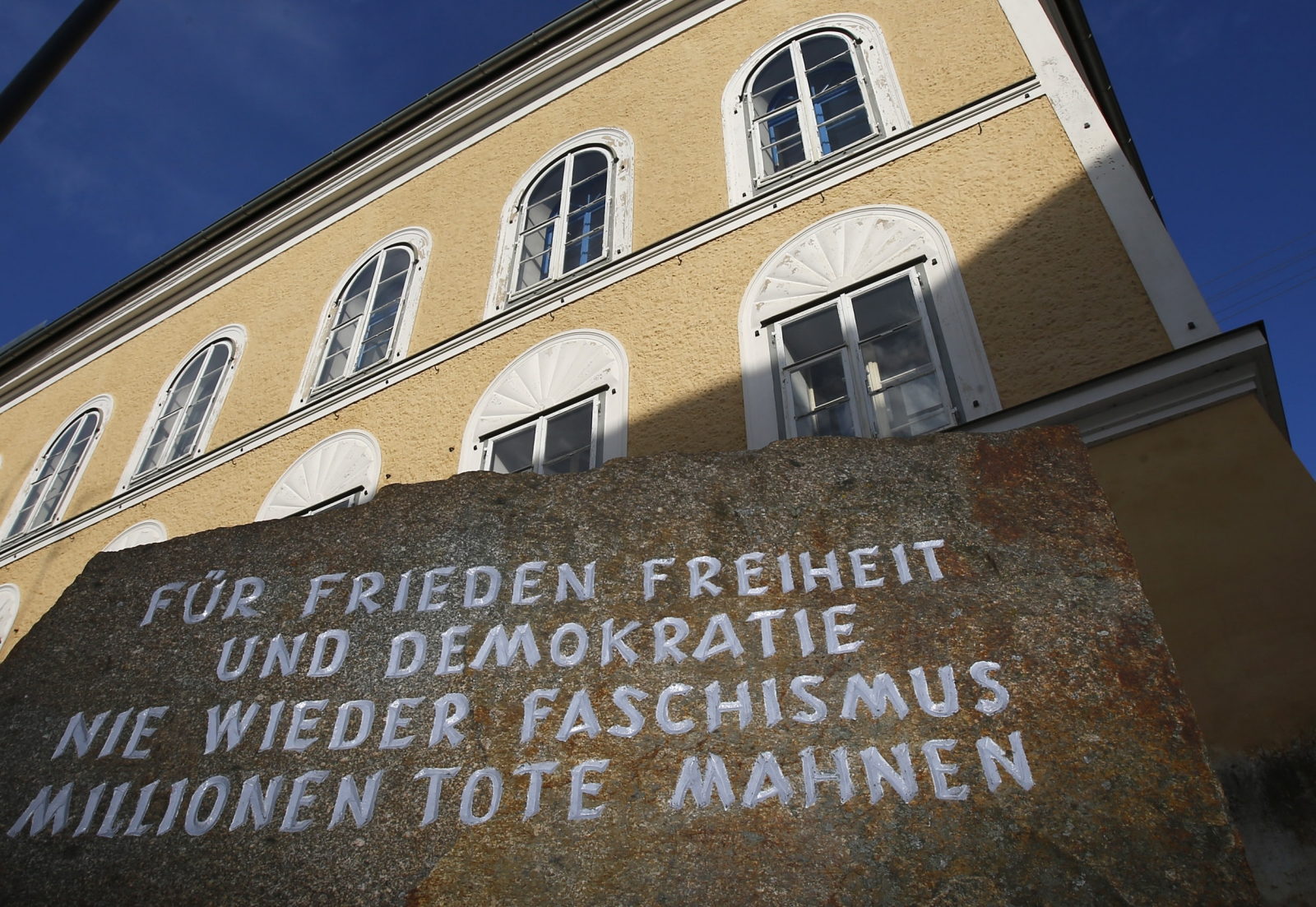 Adolf Hitler's birthplace in the Austrian town Braunau am Inn is to be turned into a Holocaust museum. The three-storey former Gasthof Zum Pommer pub in the border town will be renamed the "House of Responsibility". The future of the house, which has been empty for two years, has been under discussion by national and local politicians for some time. It is still a shrine for Neo-Nazis and far-right extremists, who visit the site to see the small first floor room where Hitler was born on 20 April 1889. Hitler lived in the property as an infant for just a few weeks before his father Alois, a violent and ill-tempered customs official, moved his family into more spacious accommodation nearby. The property is currently owned by a retired local woman, who has leased the controversial building to the Austrian Interior Ministry since 1972, for €4,000 ($5,254, £3,165) a month, to prevent it falling into the hands of neo-Nazis.
Fate of the house discussion
In May, at a so-called Birthplace Summit, Austria's interior minister, Johanna Mikl-Leitner, met with local government representatives from Branau and the property's owner to discuss what ought to be done with the former home of the Nazi dictator. Initially, it was decided to turn the property into an immigrant information centre, but the plan was scrapped. Some called for it to be turned into luxury flats, or even to be demolished. Historian Andreas Maislinger's proposal to turn the building into a museum dedicated to remembering the crimes of the Nazi regime has been welcomed by Branko Lustig, who produced 1993 film 
Schindler's List
, and has promised financial backing for the project. A stone inscribed "Fascism never again" which stands outside the property was vandalised by neo-Nazis earlier this year. Recently, the town was forced to ban weddings taking place on 20 April, the birthday of Hitler, after a leading far-right figure announced his intention to marry in the town on that date. Over the decades the old pub has been used as a library, bank, technical high school, and workshop for the mentally handicapped. Previous suggestions to turn the property into flats were rejected out of concern that they could be turned into shrines for the dictator. The final decision now lies with the minister of the interior, who is expected to approve the decision to turn it into a memorial to the Holocaust before the end of the year.